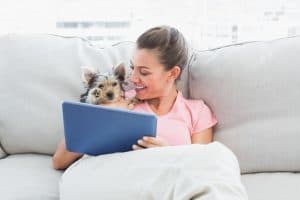 Edmonton West Animal Hospital & Spay/Neuter Centre provides our forms online so that you can fill them out in the comfort of your own home and at your convenience. Please download the form and fill it out as needed. When you come in for your appointment, please be sure to bring the filled out, signed & dated form with you.
If you would like to download the PDF, and do not already have AdobeReader® installed on your computer, click HERE to download.
If you do not want to print the forms, you can submit the form online using our webforms below.
If you have the PDF form printed, you can fax or email it to us!
Fax: 780-488-0125
Email: petinfo@vetinedmonton.com
Fillable PDFs
Webforms
There are multiple optional items that you may wish to authorize for your pet's procedure. All are recommended but are not mandatory. There are further descriptions of these options, along with their associated additional costs, on the consent form. Please indicate on the consent form which options you are authorizing, and which ones you do not authorize.